Kind Words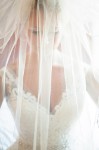 m a g i c
Captured our love...in a fun, modern way...Melissa was wonderful to work with! Her photography is not only beautiful, its young, creative and full of magic. My wedding photographer was more important to me then my dress. Her love of photography is carried over into the images she captures. We spend 12 months planning for 12 hours of our day...we are lucky if we remember to eat, drink and breath. The imagery captured by your photographer will be your connection to one of the most memorable days of your life. I guarantee Melissa's work will serve to only make those memories even more unforgettable. I look forward to working with her again when we extend our family.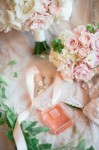 d e l i g h t f u l
FANTASTIC...I cannot say enough great things about Melissa. She is delightful, her talent is unmatched, and her photos are spectacular. Her customer service is spot on, and after we booked her she sent me a package in the mail with a cute note and a book of love quotes. By the time the wedding came around, we were all comfortable around each other, which made things a lot easier. Her attention to detail is wonderful. BOOK...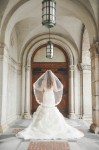 c h e r i s h e d
Cherished Photos...I found Melissa Stimpson on theknot.com and immediately became captivated with her timeless unique photos and knew I had to have her for my wedding. I wanted a photographer that was going to catch our personalities and give us something unique and I found that with Melissa! She was so professional, personable, and easy to work with. She has such an eye for detail but was also completely open to any suggestions we had. Anyone who's seen our engagement and/or wedding photos absolutely fall in love! I suggest that WHEN you book with Melissa you get a package that includes an engagement photo shoot, it really gives you the chance to connect and loosen up in front of the camera. I LOVE the idea of having 2 photographers at the Wedding you're able to capture everything of both the Bride & Groom! I will be sure to contact Melissa for my future photography needs (baby, family, etc) and will recommend her to everyone, you definitely won't be disappointed!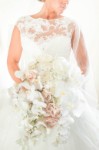 c l a s s i c
Couldn't be happier!I am so happy that I chose Melissa to photograph my September wedding! After finding her through theknot.com and meeting her in person my (now) husband and I knew we wanted her to photograph our day. Her aesthetic is very classic and beautiful and all of my photos are stunning. She really exceeded my expectations. She listened to what I wanted and delivered above and beyond. We also had an engagement session (which was rained out but I loved the pictures anyway!) and two photographers for our wedding, which was really fantastic! Another unexpected but really nice touch was toward the end of our day she set up her laptop and had a slideshow of some of the pictures up and the guests (& I!) really loved that. I really can't recommend her enough and can't wait to use her again!...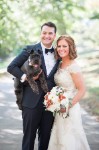 b e a u t i f u l
Photos truly capture our day...I was so thankful to work with Melissa for our wedding! She really listened to what we wanted and the photos are beautiful! I love how she captured the "feeling" of our day and she was so unobtrusive. We were also doing our wedding on a budget and Melissa's prices were excellent without compromising quality. She took all of the shots that I asked for, and found many more moments I never would have thought of. Melissa truly loves weddings and she celebrates each couples individual story with her photos. She will always be my first choice for any family photos in the future.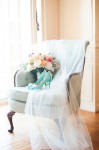 t i m e l e s s
Timeless + Amazing...Not only is she super sweet, her pictures are absolutely stunning. Our engagement photos are amazing - everyone is still talking about them. I would recommend Melissa to everyone and anyone who wants beautiful, timeless and amazing photographs!